Lighting trends are the say-it-all trump cards. If you switch on any lamp, the room immediately loses its atmosphere. Hence,  if you opt for different layers of fixtures and all the options that come with that, you immediately have a winning décor scheme. Herewith, we meticulously discuss and present top trends in light fixtures 2024 to use in your home design.
What awaits us in 2024: some mixture of fixtures for ya
Metal and marble finishes will decorate a wide selection of lighting fixtures. Also Art Deco shapes will be in vogue, homemade lighting fixtures that bring a touch of craftsmanship will reign. Slim line lamps are increasing in popularity as we approach 2024 with a proverbial abundance of these sleek specimens standing out from a variety of brands. Art Deco style wall sconces have not been out of fashion for a decade now. This style is now distinct, elegant and old enough to have a truly 'classic' look. Less glitz and glamor in 2024. Therefore, these pendant lights are more reminiscent of the more subtle details of 30s trends.
Homemade lights  bring an artisanal touch. And surprise – we are starting to see the same things now even when it comes to lighting! Table lamps in 2024 are often only what we can describe as 'beautiful', but they undoubtedly have charisma .There is something very attractive about them. And funk is actually a big part of what this type of table lamps offer. Cocooning lighting will be the star in any warm self-respecting place.
Vintage: Top trends in light fixtures 2024
image source
From the 14th century, candlesticks appeared, mainly for as table lighting. In the 19th century, candlesticks became true masterpieces that could not be missing from any celebration worthy of the name. With the advent of electricity, candelabras lost great importance as lighting, but gained it as vintage feasts. Vintage -focused lighting is often thought of with a sense of chicness. Actually, it is like jewelry for the chic homes that want to top-impress. From light fixtures 2024 to authentic palace lighting pieces. Vintage lighting is a decorative lighting.
There's no point in having the most dramatic lamp with different branches and hanging jewelry if it doesn't provide enough light for you to see well when you're in that room of the house. The most striking representative of this type of vintage lighting will be the classic multi-armed model. Very often they represent an imitation of candles or lamps. If the choice fell on the model that imitates candles, then it should be remembered that bulbs in this form usually do not give much light.
Dining room lighting: Some top-serious trends in light fixtures 2024
image source
This very spot is the meeting place to share unforgettable moments with family or friends over a good meal. The choice of the chandelier, the wall light and even the table lamps are essential in order to obtain the perfect luminosity according to the activity of the moment for this room.
A set of small yet expressive illumination is utterly particularly suitable for a square table So you can highlight the different details of your room that you prefer.
Chandeliers
image source
The most fantastic phenomenon about chandelier lighting is the incredible variety of designs and styles. There are all kinds of shapes, materials and variations, so it's easy to find the one that best suits your style and introduce it as a decorative element in your home. They give rooms a warm atmosphere, produce a warm and pleasant light and are a very elegant decoration. You can even combine different types of bulbs and styles to achieve a different and elegant optical effect.
What are the hottest chandeliers in 2024? Chandelier is the uppercase chic attribute to any self-esteeming house.. The  High-tech chandeliers are going to be making a boom in 2024. Most modern folks will go, get this type of illumination for their modern apartments. The "minimalist", zero-chic policy is also another variant to choose.
Classic chandeliers chandeliers will find enormous focus in terms of consumption rate. Not costly product, this classic illumination is another thriller and killer for those who want changes. The neoclassical Chandeliers with upper alternations and new motives are also a thrilling combination. It makes the chandelier a good match with other interior items etc. The newbie chandeliers can be difficult to maintain, for the housewives and the kids. Black chandeliers in the living room can become a killer trend. Black usually plays with other accentuating pallets.
Bathroom lighting: Water & Light play soothing accordion for you
image source
Firstly because this space requires light that is powerful enough to see clearly without creating an icy effect, then to obtain a Zen and relaxed atmosphere that allows you to unwind. To find the right bathroom lighting solutions  to avoid laboratory light that is too cold or too warm, you just need to follow a few basic principles. You should also know that this piece of water requires safety regulations to be scrupulously respected in order to use your bathroom with complete peace of mind.
If you had the idea of ​​obtaining a chic chandelier, it is not necessarily a good idea, unless you have a very spacious surface. Even if this step is binding, do not skip it. It ensures total serenity in a "secure" environment. In this submerged area, in other words, the choices are minimal with the installation of luminaires with protection indexes. However, some showers or bathtubs are equipped with electricity to be lit.
Do not settle for just trendy bathroom lighting to sift the atmosphere, this would prove to be formidable in practical everyday use.
Geometric trends to get you mostly dive into Light Jive
image source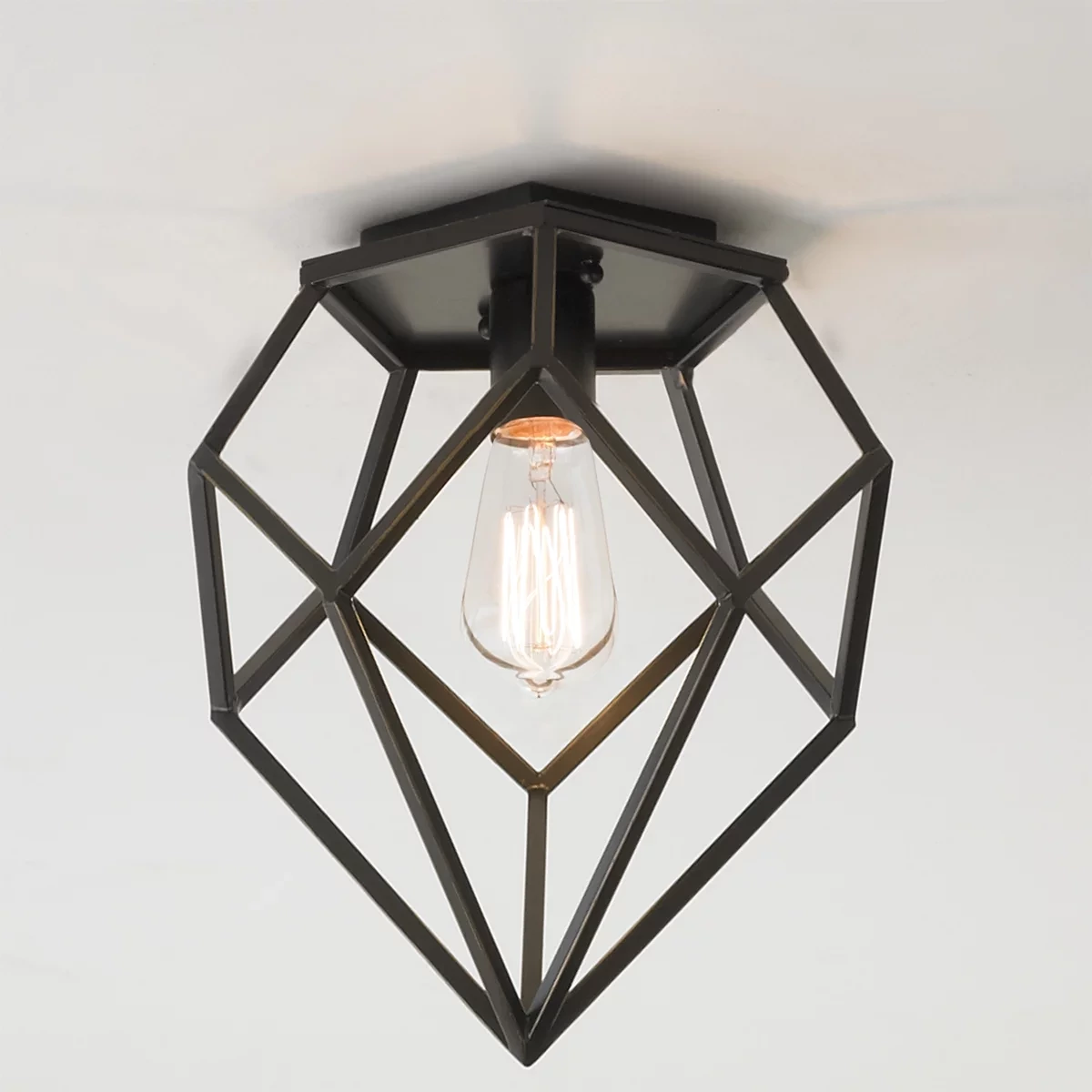 Table lamps in structured glass and geometric lighting trends on a stylishly decorated sideboard are just the magic of 2024. The geometric glass lamps are in all their states: the patterns that animate the structure of the glass are reflected on the furniture and the walls, and create a magical lighting.
Suspension, white floor lamp and glass and wood combine white and light wood in a geometric way, a matte and discreet gold, sober and slender shapes, these brass geometric lights offer a subtle and restrained variant to a shiny and flashy gold.
Neutral tones palette lend a lot of warmth to the geometric fixtures. Their minimalist attendance is further accentuated by touches of black and metallic. The industrial style expresses its sensitivity here: the somewhat softened shapes and the brass elements add to these lamps a chic and refined charisma.